The company FreeMax "infused" another nonslugoy. And I expressed myself so only because there are so many non-services in their assets that I can not even say in a fairy tale … You will reasonably notice that they say how much you can and who this is all (so many things) you need. I do not presume to assert, however, probably, the producer buys all this acquired good to someone, so he concocts the novelties. Specialization of the guys on the tanks, it's time to be fashionable
and fashionable for the whole thing … Meet – FreeMax Mesh Pro Sub-Ohm Tank .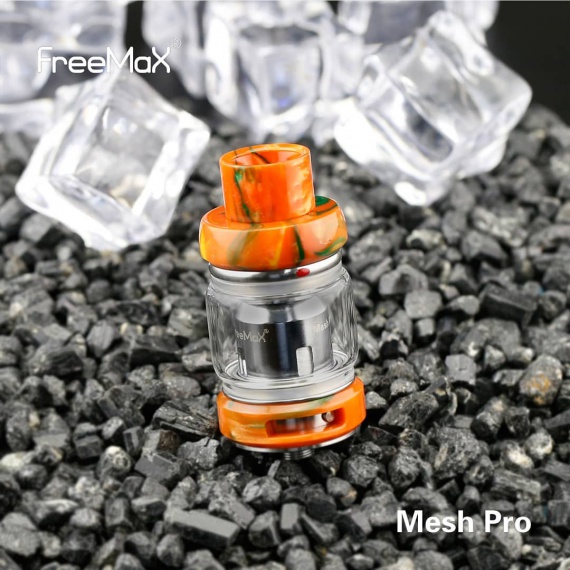 Case material: stainless steel + resin Atomiser
type: maintenance-free
Evaporators: 0.15 / 0.2Ω
Capacity: 4/5/6ml
Diameter: 25mm
Height: 59.8mm with drip type
Connector: 510, pin gold-plated, adjustable
Weight: 60g
Color: see photo below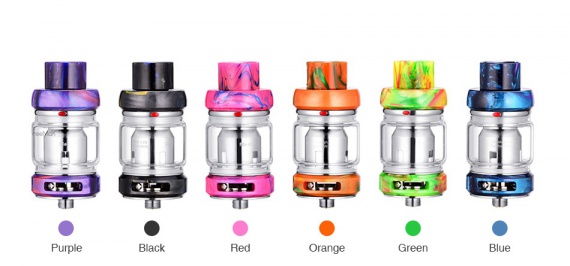 Package Contents
– Mesh Pro Sub-Ohm Tank
– Replacement Evaporators 2pcs 0.15 / 0.2Ω (one preinstalled)
– Spare parts
– spare glass
– User's Guide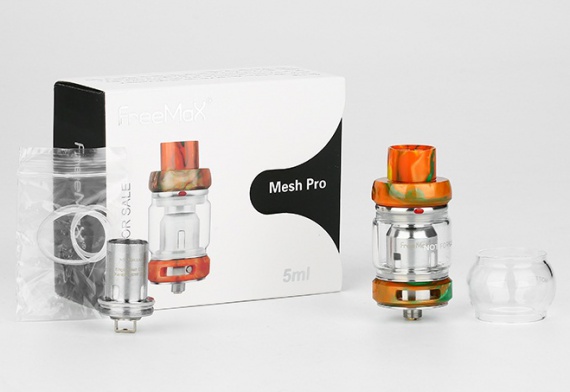 New in corporate style a company that they began to promote not so long ago. Under this style, I understand the "ointment" made of resin. So it covers the upper and lower parts of the non-services, making our hero a coveted example for lovers of this decoration.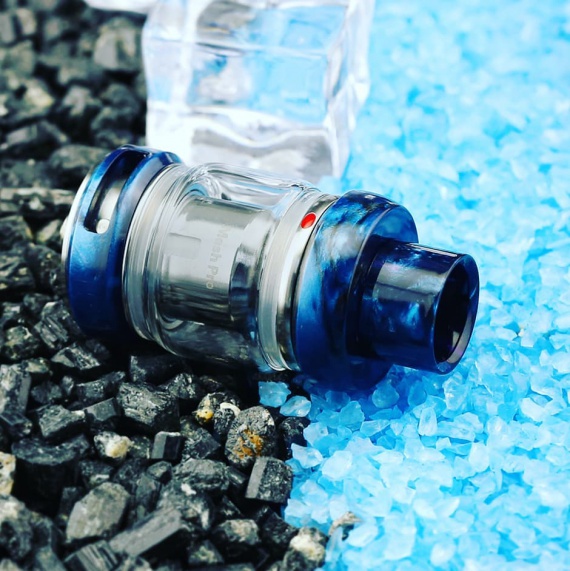 Overall dimensions are decent, it is understandable neobsluga should be large, roomy, otherwise it will be "not serious copy".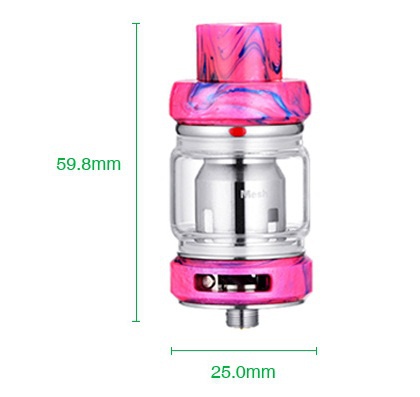 The color scheme is decent – six options to choose from, and this very resin is made each in its own color, but with overflows, as expected. I hope, clearly expressed.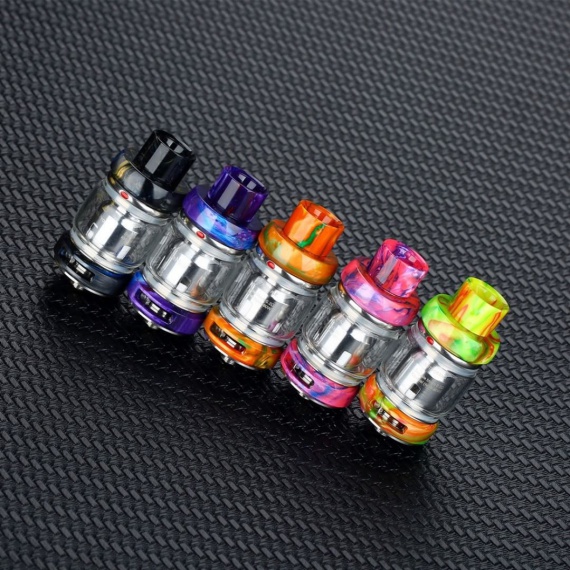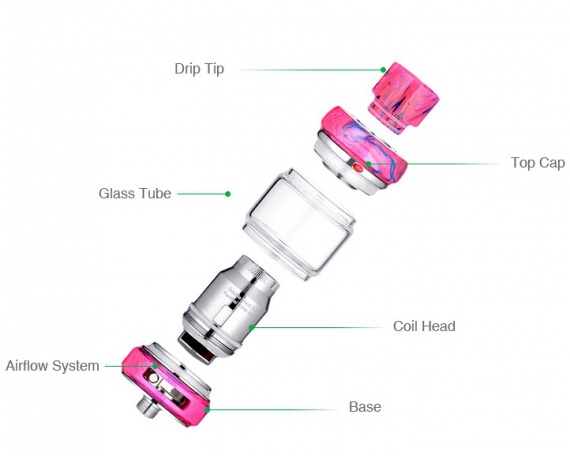 Drip type, crowning this set, of course, is made of resin and echoes the overall decoration of the tank. It is 810th landing and "stuck" in the sliding cover.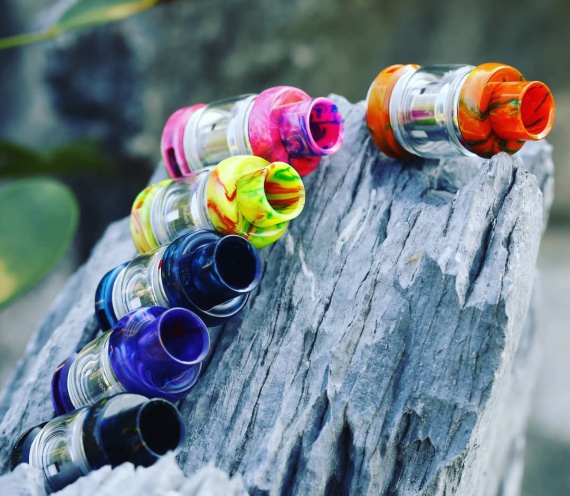 Under it is a medium-sized hole for refueling.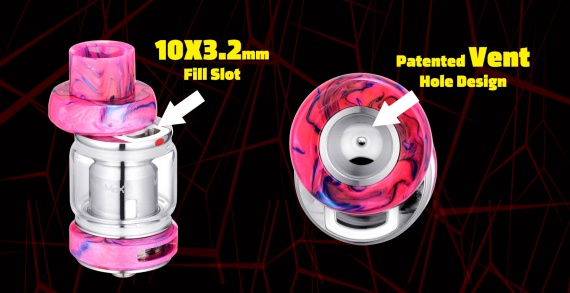 Capacity from the box is decent, however it can be increased by a whole milliliter due to the complete pot-bellied glass of the rounded profile.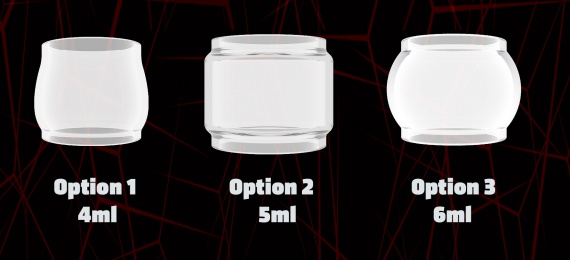 Our hero feeds, as I understand it, with two new types of replaceable vaporizers on the grid. And one of them is on a double grid, and the other is already on a triple. Here so …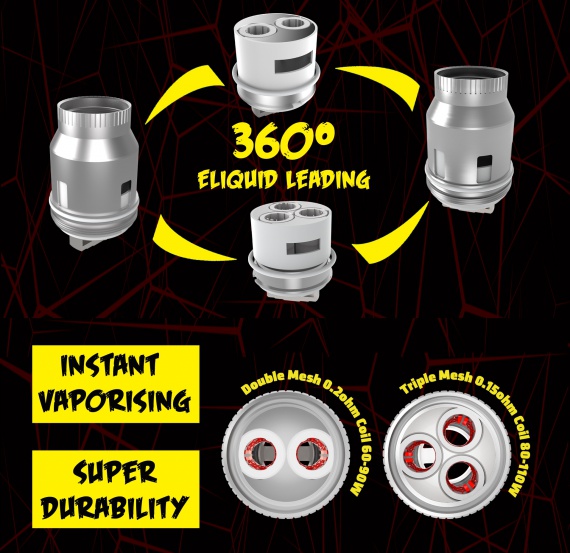 In addition, the tank can also digest all the previously available, replaceable evaporators of this manufacturer. In short, the universality in this respect is decent – choose – I do not want. All kinds of evaporators are blown from below.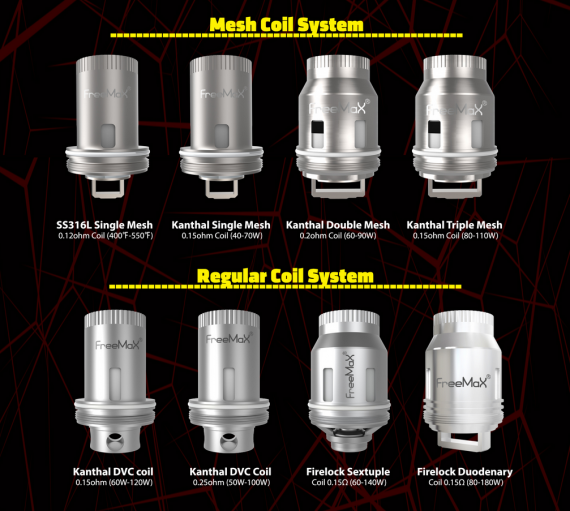 Adjusting the air supply has a standard design – a swivel ring and again made of resin. The air intake openings are decent, symmetrically disposed, there is a stopper.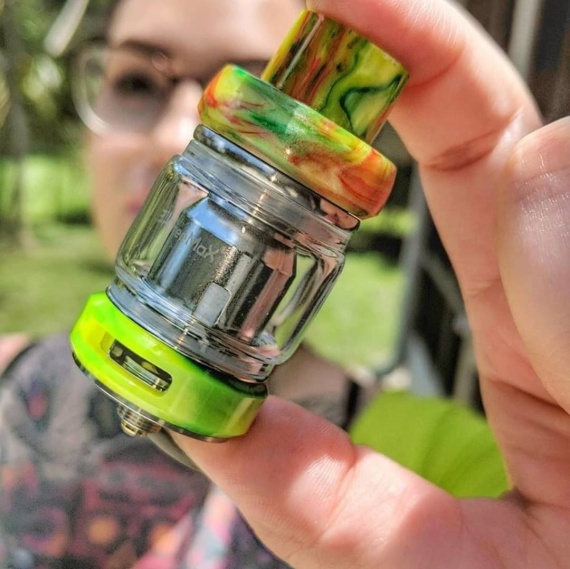 Pin is customizable, plus it's gilded.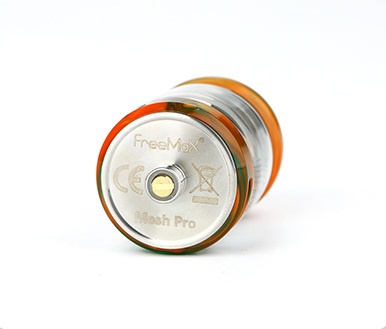 The price of $ 26.5 is not so expensive.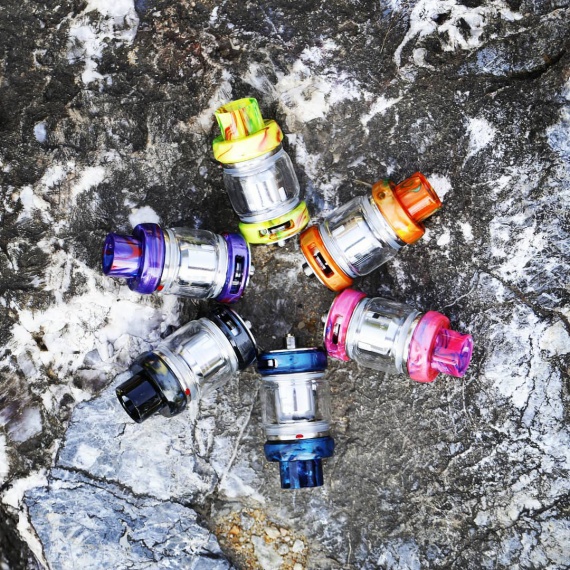 Now You Can Get It On :Freemax Mesh Pro Tank
Hot Sale Recommendation:
Voopoo Vmate 200W Kit With Uforce T1 Tank
Vaporesso Revenger X With 5ml NRG Tank Kit