The company Vaporesso has released a set of Tarot Baby Kit. It consists of a boxman that received an integrated battery and a power of 85 watts, as well as an unattended tank of 4.5 ml with a sliding firebox.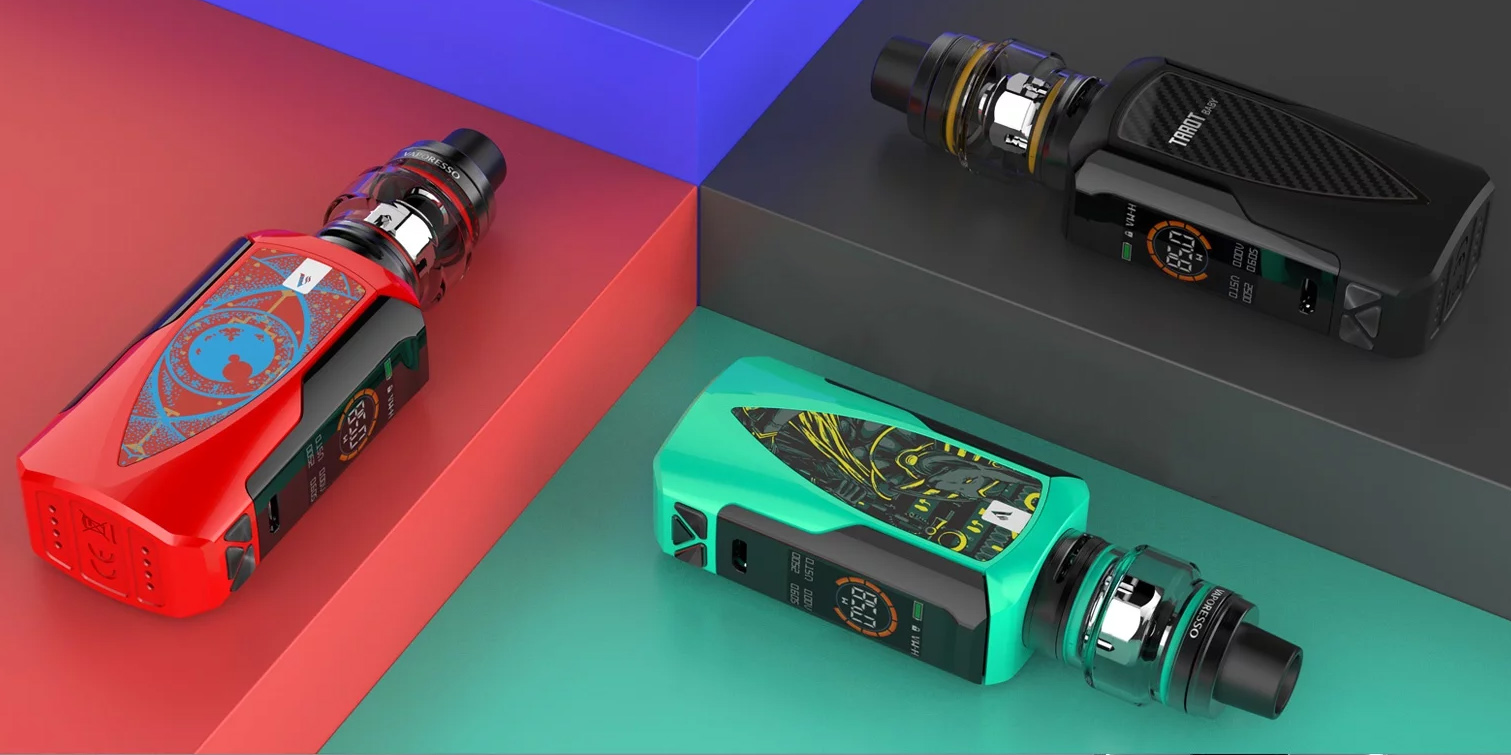 July 25, the company Vaporesso introduced in the instagram set of Tarot Baby Kit . Boxmod was portrayed in a very original style, in a rectangular shape with bevelled corners and facets. The choice was provided by four bright colors with unique images on the ends and two more restrained variations with carbon fiber inserts. The fire button was implemented as a front panel with an integrated display, below it was a USB port and three control keys.
The boxmode accelerates to 85 watts of power, and also has a fast response of 0.002 seconds. The board supports varivatt, varivolt, thermal control, several memory modes and bypass. The device is powered by a built-in 2500 mAh battery, enough for a full charge with a current of up to 2A is enough for 1.5 hours.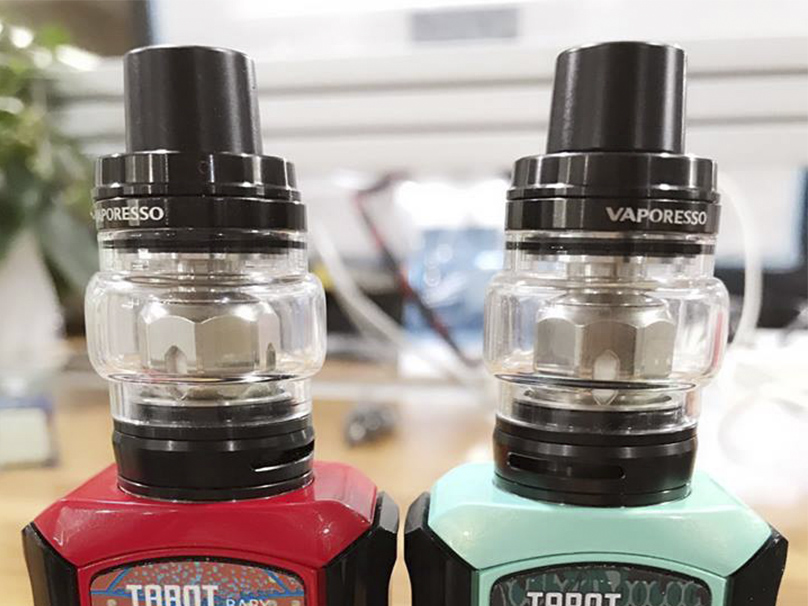 The NRG SE Tank tank operates with at least five different evaporators of the GT series, including options on grids, as well as with four spirals. Filling is carried out from above, through the sliding cover. In addition, the top box is protected from children. A standard 2 ml flask can be changed to an expanded flask with a volume of 4.5 ml. Bottom adjustment is provided for blowing.
The package includes two evaporators, additional glass, USB cable and instructions.
Main characteristics:
Size – 114 by 42 by 25 mm
Built-in 2500 mAh battery
The maximum power is 85 watts
Resistance range from 0.03 to 5 Ohm
The volume of the tank is 2 / 4.5 ml
Adjustable airflow
Top dressing
Now It's Available On Our Web:Vaporesso Tarot Baby Kit
Hot Sale Recommendation:
Vaporesso Revenger X With 5ml NRG Tank Kit